Photo Gallery
Sorry, photo gallery is empty.
Opening day and hours
Testimonials
"Tanya, the owner is a thoughtful and organized. When my daughter attended the gym, they held many fun events and though they strive for excellence, the kids are treated with care! I can't say enough great things about this company and the staff!" – AnnaLena S.
Thoughtful and organized!
"My children have done gymnastics at this gym for 6 months now and love it. The coaches are gently and don't push your kids beyond their limits. They have a great selection of equipment and the gym is quite clean. I highly recommend this gym and would definitely return with my kids." – Krista J.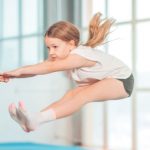 Great selection of equipment
"Amazing place and very well set up. Staff is very knowledgeable and the classes are set up perfectly for ages stated on the description. My oldest has attended multiple programs there and has loved every minute of it, if we weren't moving my youngest would be in the twinkle tots program next session.
I would recommend this gym to anyone with kids 100%" – Leah M.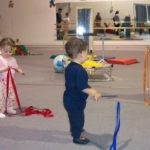 Amazing place!
"My oldest daughter has attended two classes here and she absolutely loved it. She did the twinkle tots program when she was little and it was set up so well for kids learning their balance and wanting an outlet for energy in a positive way." – William M.
Absolutely loved it!
"Ninja Birthday party was fantastic. As the host the staff made it so easy, party ran seamlessly. All kids in attendance loved it. Would not hesitate to have another party here! One of the most enjoyable kids parties we have hosted." – Jenn M.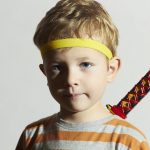 Most enjoyable party we have hosted
"It was our 1st experience here during March break my son 4 years loved it and he was so happy there. The staff are sweet and the owner takes pride and cares. My son can't wait for summer camp 🙂 so happy I found a place he loves" – Jennifer Z.
We found a place he loves!
"Super fun ninja party! My daughter and her friends had a blast!" – April L.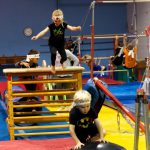 Super fun!
"This was the absolute best birthday party! After an hour of gymnastics there's an eating room and a toy room for the kids to play in. 10 out of 10!" – Nicole P.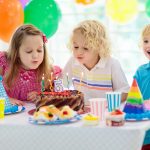 10 out of 10!
"We LOVE Tumble Tots! Tanya, Kim and the entire coaching team are exceptional and run an amazing competitive gymnastics program. We are also huge fans of the Summer Camp sessions which are exciting and so much fun! Thank you Tumble Tot Company & Tornados Gymnastics for being the BEST!" – Carla T. 
We LOVE Tumble Tots!
"My daughter has been coming here for 1 year she absolutely loves it and is so excited to come to every class. We love it here. Highly recommend." – Alannah G.
Highly recommend!
Contact Form
Footer posts
Our Fall… Read More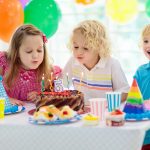 Exclusive use of our 9000 sq. foot… Read More
Team Member
Search Form
Headings
Our Team
Social Icons ( Note: More social icons can be found at: http://fortawesome.github.io/Font-Awesome/icons/)