To help you quickly create birthday invitations, we offer online fillable PDF invitations for both Gymnastics-themed birthday parties and Ninja-themed birthdays.
We recommend that you create these birthday party invitations using a desktop computer or laptop rather than a phone or tablet.
Simply download a PDF fillable template, enter details about the party electronically, and save as a PDF file. You can then send PDF invitations by e-mail or social media or optionally print them out to distribute them in person. This approach avoids the need to hand-write multiple invitations.
---
Download a PDF birthday invitation
Download the PDF, enter details about the party and save the resulting PDF file. You can then share the file electronically via e-mail or social media. You can also print paper copies if you choose.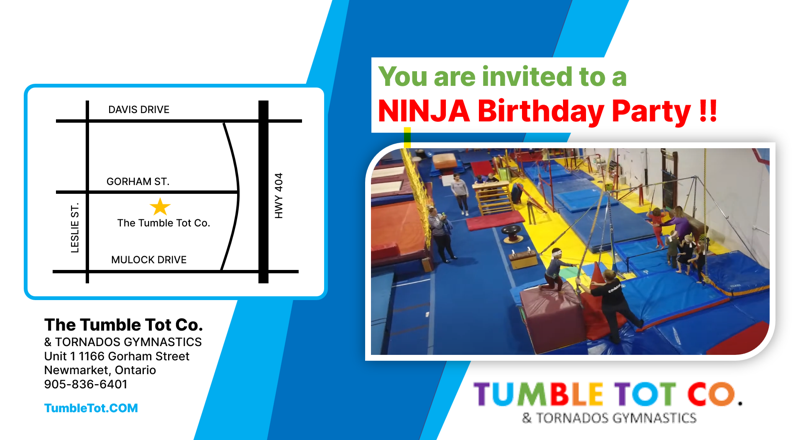 ---
How to use the PDF fillable Birthday Party Invitations
Download the fillable birthday party invitation.
Your browser or computer will need to support Adobe PDF attachments.
From within your browser, or using Adobe Acrobat Reader, open the downloaded PDF form.
Type in details about the birthday party. The size of the type will adjust automatically to ensure that what you type fits in each field.
Select the "Disk" icon in Adobe Acrobat to save a local copy of the birday party invitation.
Next, share this file by e-mail or social media to invite people to your birthday party.
The invitation includes details about what to wear to the birthday and how to prepare.